Lithium Storage, a leading lithium ion battery solution provider for commercial electric vehicles, smart forklift trucks, and energy storage, will attend the upcoming Battery Show Europe in Stuttgart, Germany, on May 23-25, 2023.
The company's booth, Hall 8-E65, will feature a range of high-quality lithium-ion battery solutions, including LFP/NCM chemistry lithium-ion cells with capacities ranging from 40Ah-302Ah, lithium-ion battery modules, battery packs, active-cooled flexible packs for commercial vehicles, smart forklift truck FLT batteries, PDU, BMS smart control units, as well as industrial and commercial storage systems.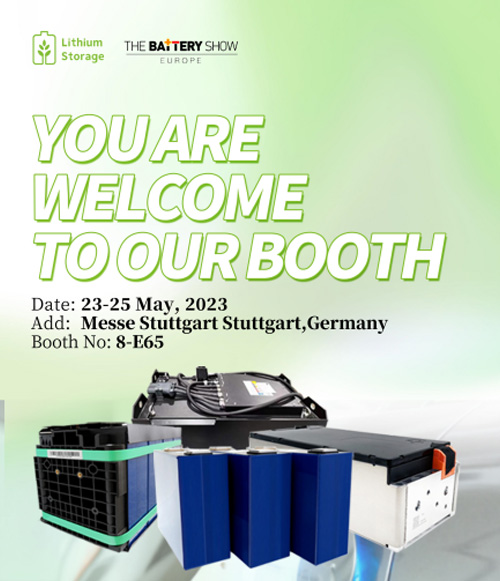 Lithium Storage has a long-standing reputation for providing reliable and sustainable solutions for electric vehicles and energy storage. We're excited to showcase our innovative products at the Battery Show Europe.
Our mission is to provide customers with high-quality, safe, and efficient solutions, and we look forward to demonstrating how our expertise can support your electrification needs.
Visit our booth at Hall 8-E65 to discover how Lithium Storage can meet your lithium-ion battery needs.