We have attended The Battery Show Europe held in Stuttgart on June May 23-25,2023.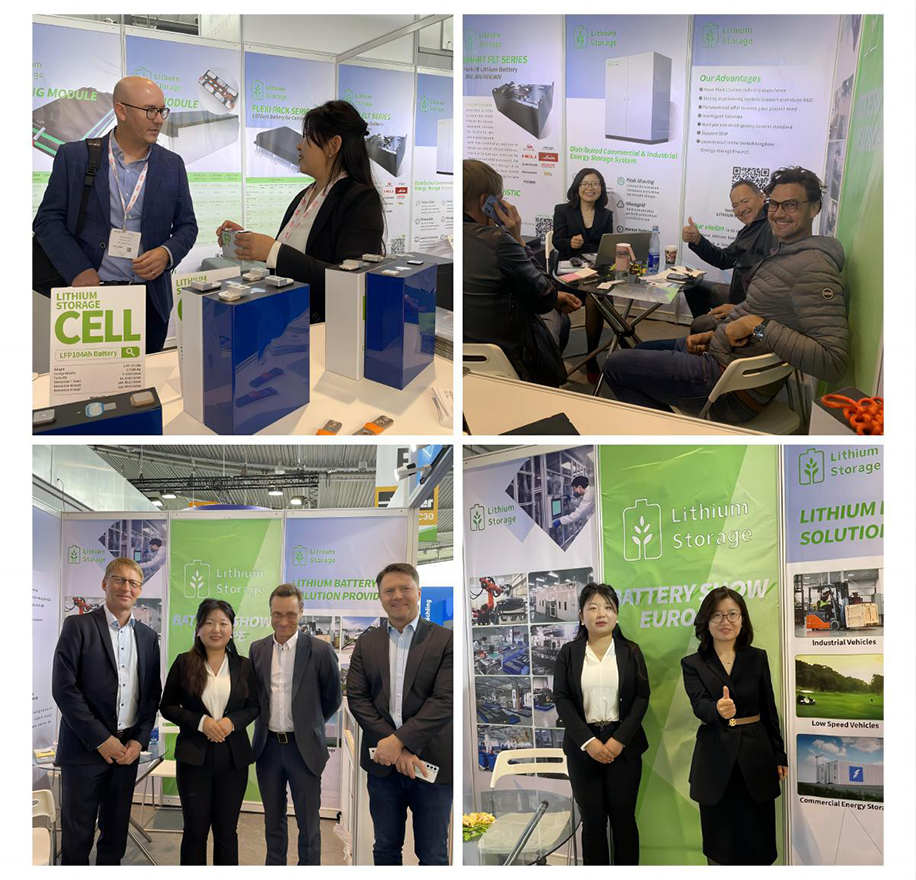 Our company showcased our lithium-ion battery cells, and battery modules, including banding module and frame welding battery modules, especially some VDA modules, active thermal control flexi pack for commercial vehicles, and smart FLT forklift batteries.

This event provided an excellent opportunity for us to connect with our clients, partners, and forge new relationships with distributors and industry experts in the field of lithium batteries. It was truly a valuable experience to engage with professionals who share our passion and expertise in this area.
The Battery Show Europe stands as the most prominent battery technology expo in Europe, serving as a pivotal gathering point where manufacturers, users, and the complete supply chain convene to elevate battery performance, cost-effectiveness, and safety. Notably, the event drew a diverse range of participants spanning automotive OEMs, electric utilities, battery cell manufacturers, system manufacturers, integrators, and the entire manufacturing supply chain.
The Battery Show was a hit and has been on for three days. Great conversations and connections with our clients and industrial experts.