In the future, Li-ion cells will dominate in electric vehicles and other applications, but current battery materials have shortcomings in safety and performance, which hinder the development of next-generation high-performance batteries. In particular, the development of electrolytes poses a key challenge to higher power batteries applicable to energy storage and vehicle applications.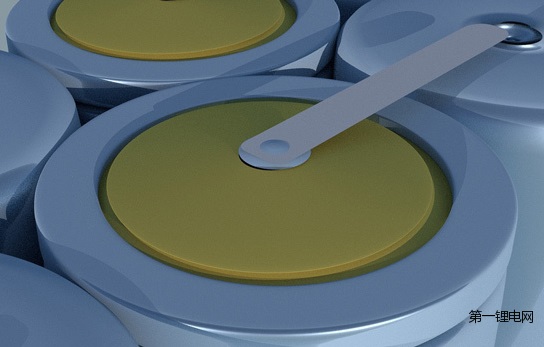 A team of scientists led by Professor Doug MacFarlane from the Chemistry Department of Monash University and Dr. Mega Kar, in collaboration with Calix Ltd, has proposed an alternative solution to address this challenge.
Development of lithium salts for large-scale lithium-ion battery packs
Professor MacFarlane said, "Currently, the lithium salt used in Li-ion cells is lithium hexafluorophosphate, but this material has fire and safety hazards and is toxic. The risk of using this material is partially reduced in smaller portable devices. However, in large battery packs such as electric vehicles and outdoor grid-scale energy storage systems, the potential dangers are greatly heightened. Furthermore, plans for high voltage and power batteries are also underway but cannot use hexafluorophosphate."
In a recent paper published in the journal Advanced Energy Materials, chemists described a new type of lithium salt that may overcome the challenges of electrolyte design and replace hexafluorophosphate.
Dr. Binayak Roy, the lead author and a researcher at Monash University's Chemistry Department, said, "Our goal is to develop a safe fluoroborate salt that is not affected even when exposed to air. The main challenge of this new fluoroborate salt is synthesizing battery-grade purity, but we have achieved this goal through recrystallization. When placed in a lithium battery with a lithium manganese oxide cathode, the battery can cycle over 1000 times even when exposed to the atmosphere. This is very rare compared to the highly sensitive hexafluorophosphate."
New lithium salts make Li-ion cells very safe
According to Dr. Roy, when combined with new cathode materials in high-voltage lithium batteries, the performance of this electrolyte far exceeds that of traditional salts. Furthermore, the researchers have also found that the salt is very stable on an aluminum current collector at higher voltages, which is exactly what the next generation of batteries needs.
The Australian Research Council's (ARC) Future Energy Training Center, StorEnergy (www.storenergy.com.au), was also involved in this research.StorEnergy is a federally funded industry transformation training center aimed at training and nurturing the next generation of workers in the Australian energy industry and promoting industry-academic collaboration.StorEnergy's director, Professor Maria Forsyth of Deakin University, said, "This research nicely demonstrates how government-funded research collaborations can help Australia take a leading role in next-generation safe battery technology."
This research will help Calix achieve its goal of large-scale manufacturing of Australian Li-ion cells and launch grid-scale energy storage systems in Australia.
Dr. Kar said, "In the near future, we hope to convert these new anions into thermally stable, non-flammable liquid salts, allowing the batteries to operate at high temperatures. In the current climate conditions, designing such safe and stable battery technologies is crucial for implementing sustainable grid-scale energy solutions in Australia."